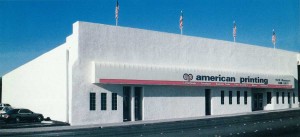 American Printing is celebrating 50 years in business this year. We have decades of experience and are family owned and operated. We pride ourselves with our experienced and friendly staff that will take care of all of your printing and mailing needs promptly.
American Printing is a full-service printing and mailing company, centrally located in downtown Las Vegas. We train our employees in quality state-of-the-art our-color process printing and graphics. We also stay updated with state-of-the-art equipment for all departments. Our experience and attention to detail ensures that you will receive a quality, accurate job.
Since 1967, American Printing has provided quality four-color printing, mailing and on-time delivery at a low, affordable price. We have the best pricing on four-color brochures, magazines, flyers, postcards, business cards, stationary, envelopes, and mailing services. For convention printing, we offer full-color printing, low pricing, and quick delivery for any of your printing needs.
At American Printing, we keep our promises, deliver top-quality printing, on-time delivery, and offer a fair price with a smile and tremendous gratitude for every customer. We also feel strongly about sharing our success with our community. We support the efforts of non-profit companies and have a particular soft-spot for programs benefiting children.
We believe in supporting both our community and our environment.
Call us at (702) 384-3821 for a quick, low quote on your next printing or mailing project,and let us help reduce your printing and postage costs.
James Kizzire President/CEO
History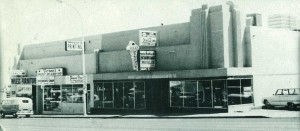 During a later renovation, a 50¢ theater ticket with the name "Western Theater" was discovered along with a popcorn bag. Later years it housed a Bicycle & Lawn Mower Shop, a Barber Shop and a Furniture Store.
In 1967, Jim Kizzire opened his printing company with two employees, occupying 500 square feet of this historic building. In the theatre with a drop of over 4 feet & 4,000 square feet. In 1968 Mr. Kizzire placed 4 feet of fill and concrete in the old theatre and brought in larger printing equipment to fulfill his customer's needs. Mr. Kizzire remodeled the building in 1993 and today, American Printing employs over 30 full-time workers and occupies the entire building of 20,000 square feet plus a next door parking lot for customers and employees.